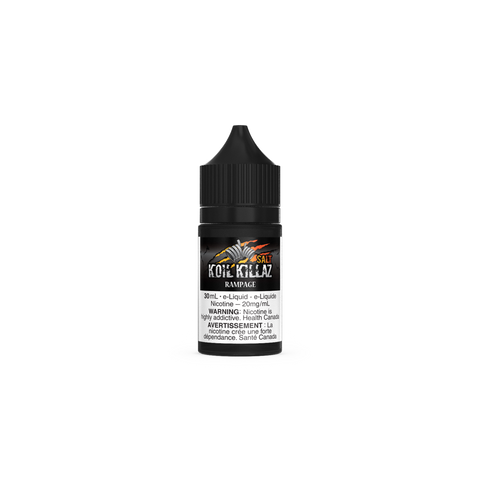 Koil Killaz
Rampage Salt
Allow yourself to get lost in a tropical frenzy with Rampage by Koil Killaz. This e-liquid blend is crafted from the freshest and juiciest fruits, including luscious pink guava, sun-ripened mango, and sweet pineapple, all hand-picked from the depths of the jungle. The flavours are then expertly combined to create a frenzy-inducing elixir that is sure to take your taste buds on a wild ride. This e-juice is the result of the great ape's unbridled rage, and its bold, exotic flavours will leave you feeling exhilarated and energized.
Flavour Notes:
Koil Killaz Salt is NOT intended for use in Sub-Ohm Tank systems.

 Koil Killaz

 

Salt E-Liquid is intended for small pod systems. 
60% VG 40% PG